Roleplay & Roll Play, Battles for Azeroth
The Warcraft Conquest Discord Server is a community project that focuses on coordinating fun and dynamic roleplay plot lines set in the Warcraft universe, conducted through dungeon mastered PvE-D20, PvP-D20, RP-PvE, and RP-PvP events. We hope to provide a platform for networking and collaboration for players on the Moon Guard-US and Wyrmrest Accord-US World of Warcraft servers, and others wishing to join! Many immersive graphical and written resources have been created by members of this project that any player may use in their roleplay.
We welcome players of diverse backstories and themes to our events, including all factions Alliance, Horde, Argent, and other neutral and independent forces. Campaigns welcome IC conflict and resolution, respectful of player boundaries and fairness. See our Code of Conduct.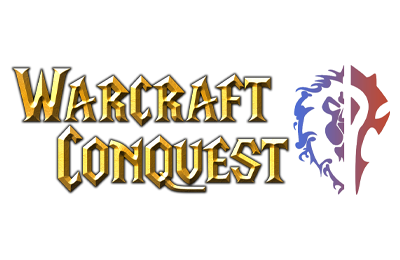 Open to All
We welcome new and veteran DMs to build campaigns and run events with us. We provide DM workshops, Discord channels to plan, event marketing, and signup management.

Connect in Discord
Schedules, plans, discussions, narration updates, RP prompts, and more are tracked in the Warcraft Conquest Discord and Twitter.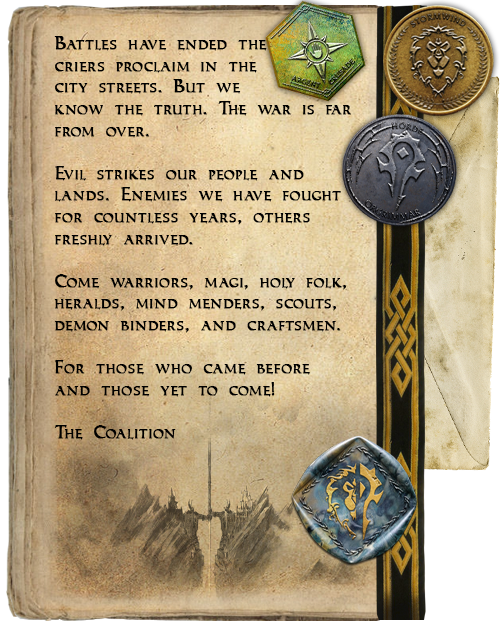 Storytelling
Explore your character story through battles, roleplay, events, and writing prompts. We provide in-game and in-Discord options to explore. Stock up on Elixir of Tongues!

D20 & RP Events
We use the simplified Conquest D20 system for PVE/PVP encounters. Additional mechanics and campaign loot available per DM.

Vehicle Battles
We use the Conquest Warmachine system for vehicle battles in Discord, including naval, land, and air. See these resources!